WINTER HOURS | Monday – Friday 9 – 4PM | Saturday 10 – 4PM

DUE TO COVID, OPENING DAYS/TIMES MAY CHANGE AT SHORT NOTICE.
For any queries, please email us: info@earthforce.co.nz
Welcome to Earthforce, a professional wholesale nursery just south of Katikati, in the Bay of Plenty. We provide quality plants to the landscaping trade, property developers, farmers and offer competitive pricing for any garden project. Whether you are planting for a large project or a small backyard, make Earthforce your first choice!
OUR PRIDE
We pride ourselves on our wide variety of healthy, hardened-off NZ Native, Sub-tropical and Exotic plants.
WIDE RANGE
All our plants are acclimatized to this area and will thrive in the wide range of conditions in the Bay of Plenty.
GET A TOUR
If you would like to organise a tour for a garden club, etc. please contact us.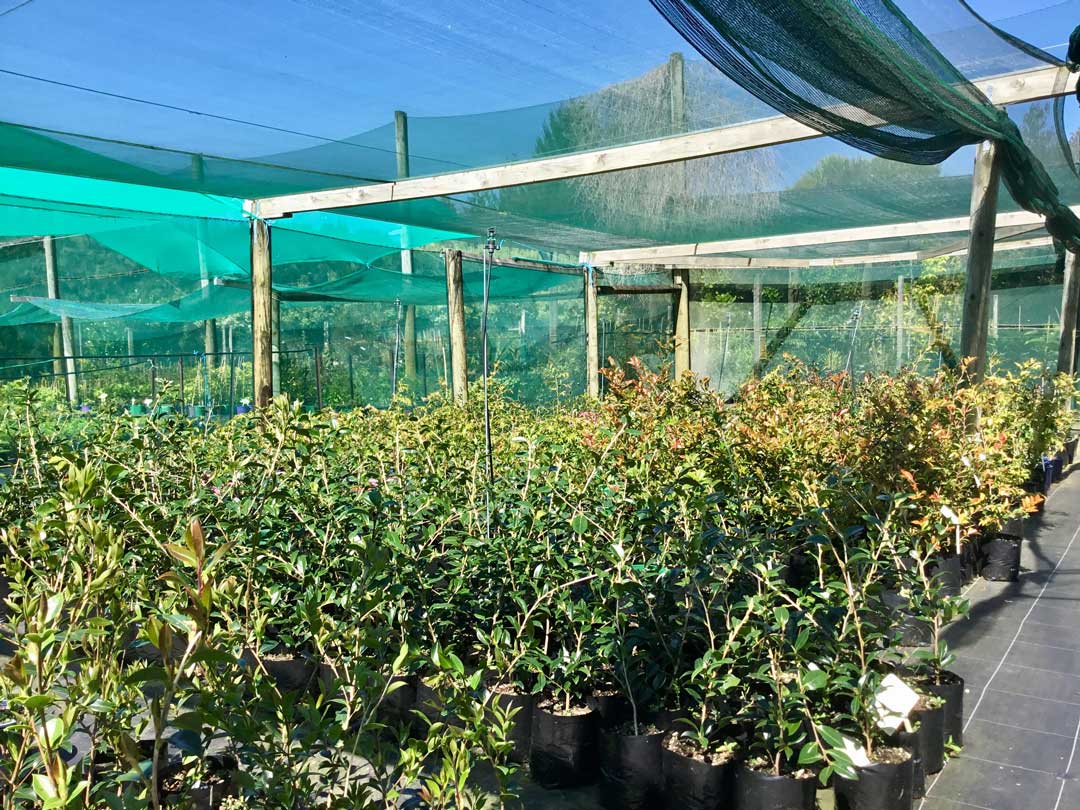 We stock a variety of New Zealand Natives,
Exotics, Groundcovers, Hedging and Shrubs to
suit most garden types and budgets. Most of our
plants are grown on site with the ability to source
further varieties as required. Please enquire for
current availability and further details including
delivery options.
Ground cover and Perennials
A wide range of hardy ground cover and popular seasonal perennials.
Hedging
Hedging for shelter, privacy, structure or softening. We have them all from; Buxus, Griselinea, Corokia, Camellia, Photinia Red Robin.
Trees
Deciduous, Evergreen and Native including: Acer -weeping and upright Betula Jacquemontii, Malus, Prunus, Magnolia, Michelia Titoki, Puriri and Sophora to name just a few.
Palms, subtropicals and Edibles
A colourful hardy range of subtropical plants and palms, with a selection of citrus and feijoa.
NZ Natives and Grasses
Great variety of NZ natives suitable for both residential landscaping and riparian projects. We have grasses in the Lomandra range and NZ native range.
Shrubs
Shrubs for all settings including: Rhododendron, Azalea, Hydrangea, Camellia, Nandina, Loropetalum and many more.
PLANT SOURCING: For those hard to find and specialised plants.
KatiKati Bay of Plenty, New Zealand
P: +64 7 552 0080
M: +64 21 022 86075
info@earthforce.co.nz
DUE TO COVID, OPENING DAYS/TIMES MAY CHANGE AT SHORT NOTICE.
WINTER HOURS;
Monday to Friday: 9.00am to 4.00pm
Saturday: 10.00am to 4.00pm
Sunday and Public Holidays: Closed